netParcel is now available in French!
French platform and operations support now available!
We are very excited to announce that netParcel now supports French speaking merchants through our translated platform and new operations customer support team member.  Any questions can now be addressed via email and phone support in French and all merchant emails are also provided in french along with a new bilingual shipping confirmation email.
All Canadian merchants are now supported in both official languages just in time for Christmas!
To select the platform in French please see below:
Click the welcome button in the top right section of the app
Click "Settings"
Navigate to "Language / Langue" and select English or Francais.
Click "Save Settings"
You're done!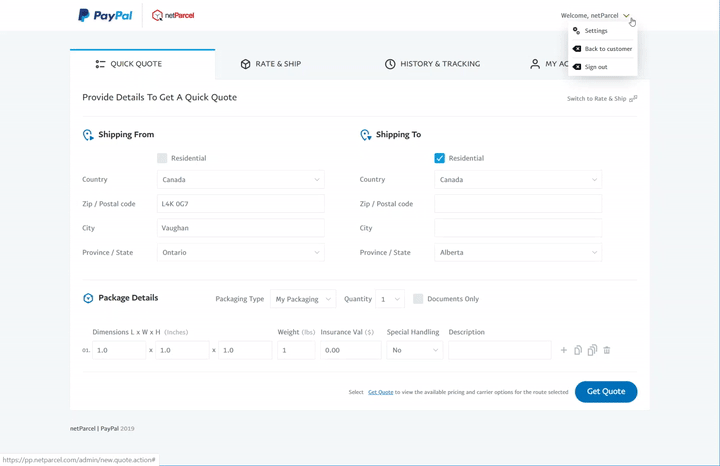 A strategic and digital marketer, Lee has been in the online space for almost a decade working for successful, big brand Canadian retailers. Lee brings a wealth of marketing and eCommerce expertise to netParcel. She is passionate about social media and has been looking for cheaper ways to ship all of her online purchases for years. Lee has two young boys that add just the right amount of chaos to keep life exciting. She can be found on her smartphone and cooking -- almost always at the same time.